Acupuncture Training in Traditional Chinese Medicine



Acupuncture Studies with Acupuncture Foundation Ireland



Continue to work while you study and train to become a professional acupuncturist. Our professional training course is structured so that students can work and learn at the same time. We use a blend of learning, delivered by Master medical lecturers, which we share with UK university Acupuncture training programmes.
Our acupuncture training is by necessity skills based, and we apply the World Health Organisation training standards for Acupuncture Professional Training. Students are taught to be competent safe practitioners, with the ability to deliver a safe holistic acupuncture treatment.
Our many graduates demonstrate that the professional practice of Acupuncture and Chinese Medicine is a valuable option for a career in healthcare. Our acupuncture training is professionally accredited in Ireland and the UK, which means graduates can register for professional practice. Graduates meet entry requirements for UK Masters programmes in Traditional Chinese Medicine.
Continuing Acupuncture Studies in Traditional Chinese Medicine



As part of a joint agreement with our partner university, the prestigious Nanjing University of Chinese Medicine China, they are the awarding body for an optional academic award (BSc) as part of optional continuing studies.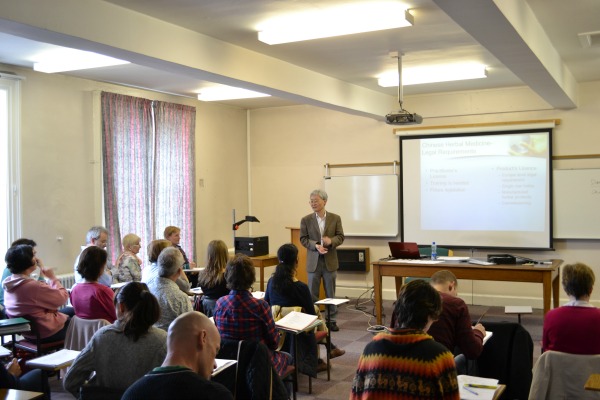 On successful completion of the 3 year programme students receive a Professional Diploma in the practice of Acupuncture (Dip.Ac.). Following successful completion of three years, students can register professionally and commence practice, as the course is accredited by the Irish Acupuncture Accreditation Board and the Traditional Chinese Medicine Accreditation Board in the UK.
Clinical Placement at Nanjing University of China



Students can take part in a Clinical Placement in Nanjing University of Chinese Medicine, China. The Acupuncture Foundation has been sending students to Nanjing China, annually since 1987, to take part in clinical placements in hospitals across the city of Nanjing China. This is part of the first agreement signed in Nanjing in 1987 by Acupuncture Foundation and Nanjing University officials. Progressive agreements widening cooperation between both institutions have been signed in 1992, 1994, 1998, 2004, 2011.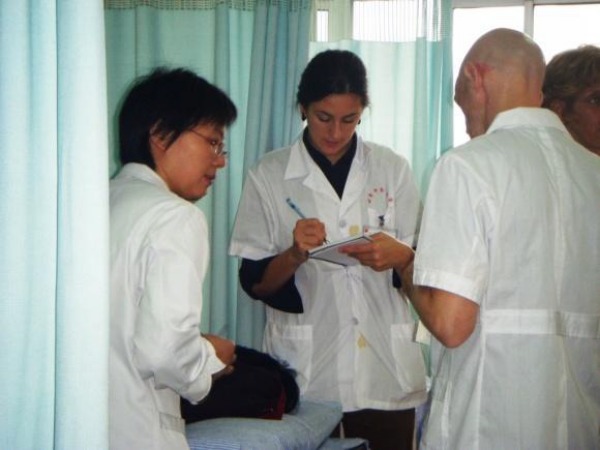 Practice management, professional ethics and best practice are taught to prepare students for professional practice. Professional codes of ethics and best practice are adhered to. Practice management and building a professional practice are taught. There is ongoing student support and mentoring, which continues into the first practice year.
Entry Requirements
The following qualifications are considered acceptable for admission:
Ireland: Holders of an Irish Leaving Certificate which show passes in five approved subjects at the higher level to include four passes achieved at grade C or above . These must include mathematics and English.

Holders of the International Baccalaureate Diploma.

Holders of the European Baccalaureate.

UK: Holders of a General Certificate of Education with two passes at Advanced Level.

BTEC National: Merit or above

Mature students over 23 who can demonstrate the capability and motivation to succeed on the course will be encouraged.

For overseas students, evidence of an appropriate knowledge of English (both written and spoken) will be required. Irish student visa can be arranged, and non EU students are offered mentoring and orientation.
Applications for acupuncture training with Acupuncture Foundation Ireland are accepted from Irish, UK, EU and overseas International students who are eligible to study in Ireland.
We accept student transfers and acknowledge prior learning in the 2nd and 3rd year phases of our accredited programme, subject to our terms and conditions.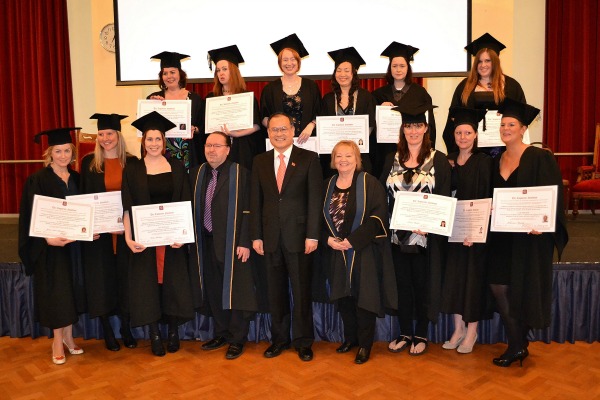 Graduate testimonials
"I trained with the Acupuncture Foundation between 2000 - 2003, and concluded the course with 5 weeks work experience with the Acupuncture Foundation Clinical Placement Programme in Nanjing, China. The tutors each year were excellent, most of which were Chinese and experts in their fields. I found the staff and mentors within the Acupuncture Foundation very hepful throughout the course, and afterwards, giving me the confidence to set up as a practitioner."
Valerie Browne BSc, Dip Ac, Lic Ac
"I completed my training with the Acupuncture Foundation of Ireland in July 2006 and would highly recommend the course. During this three year course I feel I gained the knowledge,skills and practical experience to enable me to become a competent practitioner of acupuncture. After thirty six years professional experience in the field of nursing and midwifery I now enjoy running a busy acupuncture clinic which gives me tremendous job satisfaction. I would not hesitate in recommending this course to anyone considering a future in acupuncture."
Vera Deale Lic Ac. C. Ac (Nanjing) Galway:
Contact Us
Tel: +353 1 8574040
Fax: + 353 1 8574050
Email: info[at]acupuncturefoundation.com
Administration Office: 105 Richmond Rd, Dublin 3
Campus: Milltown Park, Sandford Rd, Ranelagh, D6
Campus: Marino Institute, Griffith Avenue, Dublin 9