DIPLOMA IN CHINESE HERBAL MEDICINE
---
Herbalism Training Details

---
Our professionally accredited Chinese Herbal Medicine training is available to all Acupuncture and Chinese Medicine senior students and graduates to complement their knowledge of acupuncture.
In order to address the changes in prescribing herbal formulas under the European Herbal Directive we have structured a post graduate training programme for acupuncturists to address the requirements of the Herbal Directive.
Students will be taught properties of different herbs, their indications and contra indications, the clinical use of each individual herbs and their place within classical formula. Students will be taught to work with and use herbs in raw, natural, and powdered formats. Herbal clinical studies are a strong aspect of the post graduate herbal programmes.
Additionally students study herbal and product safety, toxicity, national regulation, ethical practice and participate in herbal clinics. The herbal medicine lectures consists of Practical studies, Clinics, eLearning and online module support. Pharmacology and Pharmacognacy module is completed at Bristol University. Herbal practice and pharmacy continues in intensive hospital herbal clinics at our partner university, Nanjing University of Chinese Medicine (NJUCM) in China.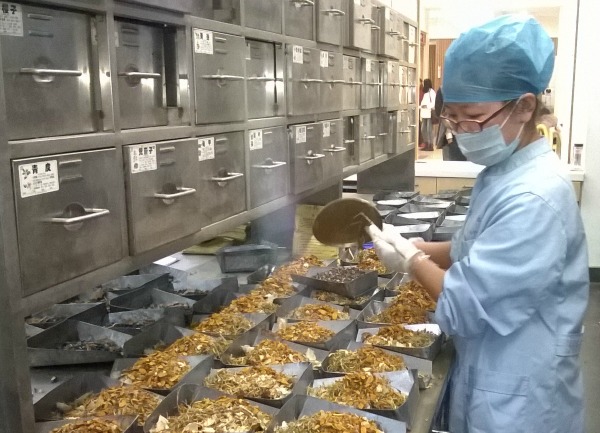 Accreditation

---
The Acupuncture Foundation Ireland Herbal course is accredited by ACHI (Association of Chinese Herbalists) in Ireland. ACHI is an associate member of the EHTPA (European Herbal Traditional Practitioners Association). The Herbal course is accredited by TCMAB (Traditional Chinese Medicine Accreditation Board) in United Kingdom and by NIATCM (Northern Ireland Association of Traditional Chinese Medicine) in Northern Ireland.
Successful completion of level 1 leads to a 2nd year and completion of the EHTPA herbal curriculum.
Course Tutors

---
Dr Fanyi Meng
---

Dr Fanyi Meng is an experienced TCM lecturer, having lectured in Beijing University for ten years. He is head of the University of TCM programme at Lincoln University. In addition to being an accomplished lecturer and clinician, and Qigong. Dr Meng teaches Acupuncture, Tuina (Chinese Medical Massage) and Chinese Herbal Medicine.
Dr Kaicun Zhao Phd.

---

Dr Kaicun Zhao PhD is an experienced lecturer, researcher and practitioner. His expertise focusses on herbal materia medica and Chinese herbal formulas. He leads the Chinese Medicine and Chinese Herbal Medicine degree programmes at Middlesex University. His research on clinical trials of artmesinin (Qing Hao Su) won the Prize for Scientific Progression by the Ministry of Public Health of China.
External Modules lecture - Mr. Tony Harrison of the RCHM, in Bristol University Herbal Garden.
All our lecturers are experienced lecturers and practitioners of TCM and Chinese Herbal Medicine.

Contact Us

---
Online Application
If you wish to join the next intake of our Chinese Herbal course.
Online Contact Form
If you wish to find out more about the course and to receive course brochure.