Diploma in Chinese Herbal Medicine
Herbalism Training details



Enhance your practice with Post Graduate professionally accredited training course in Traditional Chinese Herbal Medicine. This herbal training is available to all Acupuncture and Chinese Medicine senior students and graduates to complement their knowledge of acupuncture.

The Chinese Herbal Medicine professional training is delivered in 2 levels. Following successful completion of level 1 students achieve Postgraduate Certificate in Chinese Herbalism and Diploma in Medical Herbalism following completion of level 2.

In order to address the changes in prescribing herbal formulas under the European Herbal Directive we have structured a post graduate training programme for acupuncturists to address the requirements of the Herbal Directive.
Students will be taught properties, indications, contra indications, clinical use of each individual herbs and their place within classical formula. Students will be taught to work with and use herbs in raw, natural, and powdered formats. Herbal clinical studies are a strong aspect of the post graduate herbal programmes.
Additionally students study herbal and product safety, toxicity, national regulation, ethical practice and participate in herbal clinics. The herbal medicine lectures consists of Practical studies, Clinics, eLearning and online module support.
Pharmacology and Pharmacognacy module is completed at Bristol University.
Herbal practice and pharmacy continues in intensive hospital herbal clinics at our partner university, Nanjing University of Chinese Medicine (NJUCM) in China.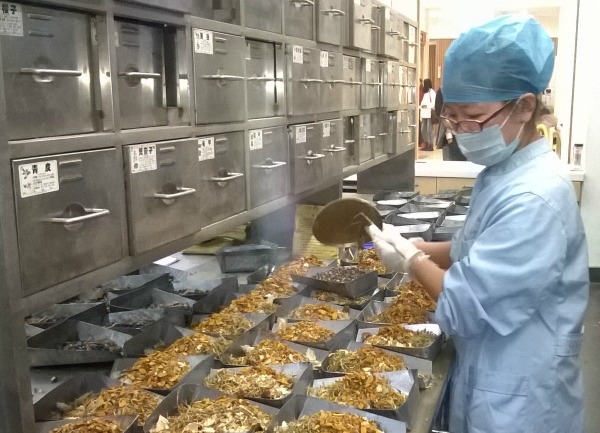 Accreditation

The Acupuncture Foundation Ireland Herbal course is accredited by ACHI (Association of Chinese Herbalists) in Ireland. ACHI is an associate member of the EHTPA (European Herbal Traditional Practitioners Association). The Herbal course is accredited by TCMAB (Traditional Chinese Medicine Accreditation Board) in United Kingdom and by NIATCM (Northern Ireland Association of Traditional Chinese Medicine) in Northern Ireland.
Successful completion of level 1 leads to a 2nd year and completion of the EHTPA herbal curriculum.

Course Tutors




Professor Jin Huide has taught students of the Acupuncture Foundation since 1993. He is an experienced lecturer and TCM author with over 20 years of lecture and clinical experience. Professor Jin is regarded internationally as a master clinician. Professor Jin teaches on our Acupuncture course and on our Chinese Herbal Medicine course.

Dr Jidong Wu has been lecturing at the Acupuncture Foundation since 1993. He is current head of the TCM Programme at Middlesex University. Dr Wu has published many articles in TCM journals and magazines as well as appearing on various tv and radio programmes. Dr Wu teaches on our acupuncture course and on our Chinese Herbal Medicine course.

Dr Fanyi Meng is an experienced TCM lecturer, having lectured in Beijing University for ten years. He is head of the University of TCM programme at Lincoln University. In addition to being an accomplished lecturer and clinician, and Qigong. Dr Meng teaches Acupuncture, Tuina (Chinese Medical Massage) and Chinese Herbal Medicine.

Professor Mei Xing has made a great contribution to acupuncture and Chinese Medicine as educator, lecturer, tutor, member of British Acupuncture Accreditation Committee, programme leader and external examiner for several teaching institutes and universities in the UK and abroad. Mei is also member of the British Acupuncture Council.
External Modules lecture - Mr. Tony Harrison of the RCHM, in Bristol University Herbal Garden.
All our lecturers are experienced lecturers and practitioners of TCM and Chinese Herbal Medicine.
You can find out more about Acupuncture Foundation Herbal training in the short "Introduction to Chinese Herbal Medicine" video below by one of our longstanding lecturers, Professor Huide Jin.
Contact Us



Tel: +353 1 8574040
Fax: + 353 1 8574050
Email: info[at]acupuncturefoundation.com
Administration Office: 105 Richmond Rd, Dublin 3
Campus: Milltown Park, Sandford Rd, Ranelagh, D6