GRADUATES TESTIMONIALS AND CLINICAL PRACTICES

---
Acupuncture Foundation Graduates Testimonials

---
Evan Scully, Dip Ac, Lic Ac - Scully Therapy Clinic
---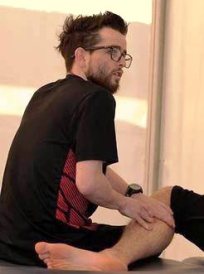 I did my professional acupuncture training with the Acupuncture Foundation of Ireland and my experience has been outstanding. The lecturers are superb, very knowledgeable and skilled. It was the only Acupuncture College in Ireland with expert Chinese lecturers and clinicians. They share their clinical experiences with students and make the learning material understandable. I learned a lot from them and now have a busy practice, where I am able to treat my patients with confidence and provide an excellent treatment. I would happily recommend the college to anyone wanting to study Acupuncture and Chinese Medicine.
Since qualifying in 2012, Evans practice, Scully Therapy Clinic, has gone from strength to strength. Specialising in sports injuries, he has gained experience with Olympic athletes in such groups as Nike Oregon Project & Oregon Track Club and worked with Olympic medallists from Kenya, Ethiopia, Algeria and Tunisia, U.S.A, Great Britain, Botswana, Morocco. Along with these, Evan has worked with elite athletes from Canada, Australia, Belgium, Japan, New Zealand, South Africa, Italy, France, Bahrain, Somalia, Ireland, and Mexico.
Arina Wojtenko, Dip Ac, Lic Ac - Ren Shen Acupuncture clinic
---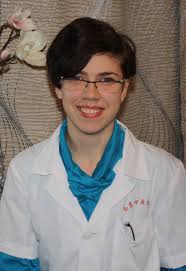 Changing career is a big step for everybody. I chose to study Chinese Medicine with the Acupuncture Foundation of Ireland, and it was most definitely the right choice. Over my three years of studies I was guided by wonderful teachers and excellent clinicians who shared their extensive knowledge of Acupuncture and Traditional Chinese Medicine and made what could have been difficult concepts easy to understand. I found the course to be very professional and intensive but the student support is excellent and really helped me in my studies. From the first session I found my confidence growing easily thanks to the detailed introduction and breakdown of Chinese Medicine Theory and the practical, hands on skills sessions; while the online learning further supported my understanding of Chinese Medicine Theory. The fact that I was able to work while studying was a major plus for me. One of the most exciting things for me was the post graduate clinical experience placement with Nanjing University of Chinese Medicine and affiliated teaching hospitals. This really helped my confidence in my practice and it is something I would definitely recommend. I discovered a love of studying Chinese Medicine and as a result am currently studying for my Masters degree in Chinese Medicine. I would strongly recommend the Acupuncture Foundation for anyone thinking of studying Acupuncture and Chinese Medicine.
Vera Deale Lic Ac. C. Ac (Nanjing) Galway - Alma Acupuncture clinic
---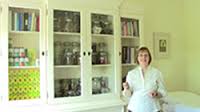 "I completed my training with the Acupuncture Foundation of Ireland in July 2006 and would highly recommend the course. During this three year course I feel I gained the knowledge,skills and practical experience to enable me to become a competent practitioner of acupuncture. After thirty six years professional experience in the field of nursing and midwifery I now enjoy running a busy acupuncture clinic which gives me tremendous job satisfaction. I would not hesitate in recommending this course to anyone considering a future in acupuncture."
Acupuncture Foundation Graduates Websites

---
Many of our graduates have their own websites. These are just a few of them. Please click on any of the links below to contact Acupuncture Foundation graduates at their clinics. To find a registered practitioner or a graduate who is not listed here, visit www.afpa.ie.
Mary Hayden Mary Hayden Acupuncture & Tuina Massage

Nicola Murphy Perfect Balance Acupuncture
Beverly McGovern, Joanne McGovern Dublin Acupuncture & Allergy Testing Clinic
Rachel Walsh Sanctum Clinic
Stephanie Ann Davis Fairview Acupuncture
Emer Lawlor Clontarf Acupuncture Clinic
Michelle Magill Melt Natural Healing Centre
Maria Maher Acu Well Acupuncture & TCM
Colm De Butleair Unmani Clinic
Jacquelilne McDonnell Lucan Acupuncture Clinic
Lei Xue, Anthony Liu Dun Laoghaire Acupuncture & Herbal Clinic
Martin Farrell Jingwell Acupuncture Chinese Medicine
Sally Dunne MyHealth
Caitriona Hicks Evolution Acupuncture & Reiki
Deirdre Souchere Innter Light Acupuncture & Herbal Medicine
Scotlyn Sabean Healing Haven Acupuncture Clinic
Mark Bell Mark Bell Acupuncture
Jonathan Byrne Acupuncture 4 Health
Niamh Muldowney Anam Mai Acupuncture
Mairi Coughey Root & Branch Acupuncture
Patricia Watson Acupuncture & Complimentary Therapist
Mark Goulding Mark Goulding Acupuncturist
Contact Us

---
Online Application
If you wish to join the 2018 academic year of our Acupuncture professional training programme.
Online Contact Form
If you wish to find out more about the course and to receive course brochure.